OUR STORY

Chillicothe, Ohio
For over a decade, our small-town has had limited resources and funding for our feline friends, and since they are literal baby machines a small cat problem turns into a BIG cat problem very quickly! With small non-profit organizations and private fosters at full capacity throughout most of the year, we decided it was time to create a business model that could help the cats AND the community while embracing some of the best parts of Chillicothe, historic downtown!

Currently, all of our fosters are being cared for in private foster homes in Ross and neighboring counties. We recently purchased a downtown building and are raising funds to undergo a full renovation and addition. We also have plans to collaborate with numerous existing local businesses, artists and photographers with more being added to our list every day!

Our business model includes a coffee and gift shop featuring items from local stores and restaurants, rentable office space and conference room (both cat friendly and fur-free), 2 pet friendly Airbnb rentals featuring art and photography on a consignment basis, and a Cat Grooming Space where you can drop off your spoiled furry friend for a spa day! 
Throughout the main space, you will be able to lounge with rescue cats and kittens who will all be available for adoption. Once open, all proceeds will go towards vet care for the rescue cats, low-cost spay/neuter clinics and our area's first official TNR (trap/neuter/release) program.

Oh, and if you thought our logo cat was missing an eye, well, she is. Her name is Winks, and she's a REAL rescue cat 😉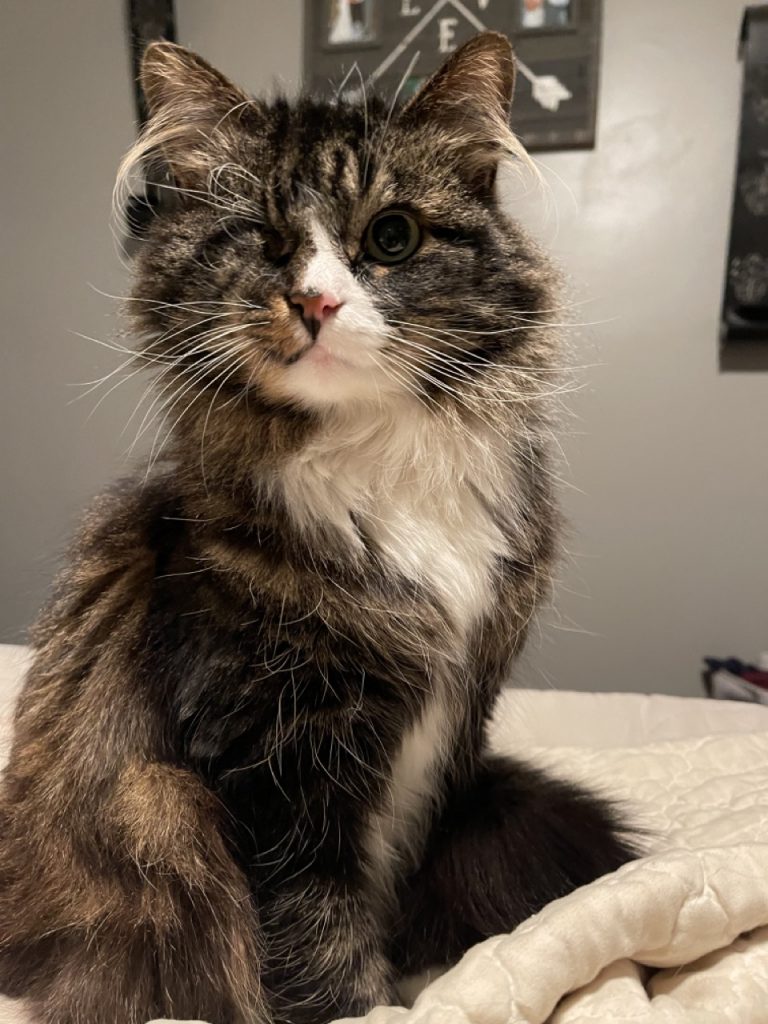 ADOPTION FEES
Kittens (0-12 months): $150

2 Kittens (1 must be a male): $250 for both

Adults (1-7 years): $125

Seniors (7 years +): $100
Includes: 
FIV/FeLV test
Spay/neuter
Dewormer
Flea treatment
Vaccine


MAIL TO:
60 Riverside St.
Suite 175
Chillicothe, OH 45601